Life Story:
Deva Dawn McFarland, 42, of Paris, died Friday July 22, 2016 at the Bourbon Community Hospital, Paris, KY.
A native of Paris, KY, she was the daughter of Clifford Wesly and Deborah G. Sullivan McFarland.
In addition to her parents she is survived by two daughters, Whitney Miles and Rockelle Elizabeth Lutes; one grandson, Layden Gene Lutes; one brother, James Omer Clarence McFarland; maternal grandparents, James and Phyllis Sullivan and several aunts, uncles, cousins and friends.
She was preceded in death by her paternal grandparents, James and Geneva McFarland.
Funeral services were conducted at 12:00 PM Wednesday July 27, 2016 at the Lusk-McFarland Funeral Home, Burial was held at the Evergreen Memory Gardens Cemetery.
Pallbearers were Alan Ritchie, Keith Gaunce, Sam Huff, James Sullivan, Bobby Norris and Bryan McFarland.
Cemetery Location:
5364 Lexington Rd, Paris, Kentucky, 40361, United States
Map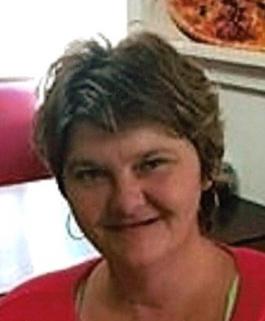 Info :
Hits: 384, Comments: 1, Bookmarked: 0, Followers: 7